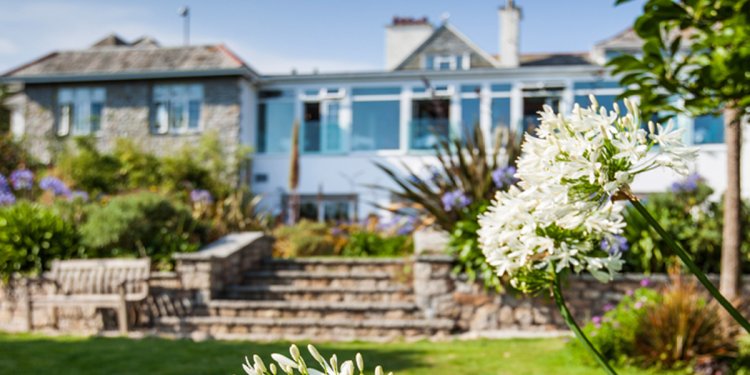 ST Michaels Hotel and Spa Falmouth Cornwall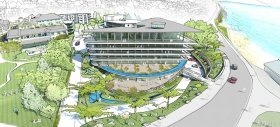 Our new St Michael's Spa Resort plans have been approved by Cornwall Council this week.
The estimated cost of £30 million makes this project the largest investment in tourism related infrastructure in Cornwall for over a decade. The new St Michael's Spa Resort will dramatically improve the existing facilities further and create a spectacular, iconic, new building on the sea front.
The proposed plans received widespread support – both locally and across the county. Falmouth Town Councillors gave unanimous support and recommended it for approval, and the scheme received the backing of local Cornwall Council Councillor, Geoffrey Evans. The Falmouth & District Hoteliers Association Chairman, Shaun Davie, commented: "This will undoubtedly lead to an increase in footfall to the area and with that employment and economic growth to the local community as a whole."
Malcom Bell, Head of Visit Cornwall, commented: "This proposed development would deliver a much-needed investment in the quality of the offer to our visitors and it will be a boost not only for Falmouth, but also for Cornwall. The development is of the highest standards in terms of design and appearance to ensure it will provide a superb high-quality experience to the guest, who in turn, will not just be spending their money within the resort but equally importantly will be spending their money in Falmouth and throughout Cornwall."
Consultation on the scheme was extensive – both prior to submission of plans and after. Nigel Carpenter, Proprietor of St Michaels Hotel & Spa, said:
"I am very grateful to everyone for the overwhelming support we have received for this scheme. Falmouth really got behind it, in particular, which just shows what a positive, forward looking community we have here. Constructive criticism and suggested improvements have been welcomed throughout the whole process and, whilst, the integrity of the scheme remains, there have been many modifications. For example, comments from the Civic Society led us to improve the roof shape on The Liner Building; residents in Stracey Road wanted to see more traditional architecture for the cottage apartments which we adopted."
The vision for the whole resort is anchored around a major investment in new spa, health and wellness facilities across the site, and a major upgrading of the facilities. St Michael's Spa will become dedicated to treatments and relaxation with 7 new treatment rooms, hydrotherapy pools, new steam and sauna cabins, relaxation areas in an extended pool conservatory, spa gardens and spa café. St Michael's Health Club will relocate to an extended and expanded facility created from major development and expansion of the former Falmouth Beach Club. There will be two gyms, two fitness studios, the large 16m pool, plus an array of other facilities.
The new resort will be reached from a new entrance opposite Gyllyngvase Beach. The new St Michael's Hotel will have a new reception and arrival lounge, a new function suite for up to 250 people, around 90 bedrooms and suites. It will be 4 star deluxe with a huge investment in upscaling the property. Adjacent to the new spa will be four eco lodges for those on exclusive spa breaks.
The "Liner Building" will feature some spectacular iconic architecture which alludes to an ocean-going liner and reflects Falmouth's "Spirit of the Sea" marketing strategy. The building will include 56 ocean facing apartments, which will be sold and then managed by St Michael's as serviced/holiday apartments when owners are not occupying. Opposite the beach will be a prestigious new bar and restaurant as well as a local deli and shop.
Nigel Carpenter added: "A lot of effort has gone into tackling the issues of cars and car parking, whilst at the same time extending the wonderful sub-tropical gardens of St Michael's. Underground car parking will be created for over 100 cars, with a total of 174 car parking places on site. With the main entrance off the beach, traffic congestion will be significantly eased in Stracey Road and Gyllyngvase Hill. We would still like to talk to the Council about improving the beach car park to make it suitable for guests and customers to use, and have even offered to fund the improvements!"
The next stage will involve more detailed design development and then discussions regarding the financing of the scheme. It is hoped that works will be able to commence in November 2015.
"I would like to thank my architects, PBWC, and the many consultants and advisors that have contributed to the development of the scheme thus far, as well as the Planning officers and my staff for all of their contributions, " Nigel concluded.
When you love someone meaning?
What does jhit mean?
What is gene therapy?
What is release the kraken meaning?
why i wanted to become a helper on minecraft
What does tw mean in texting?
What makes tomatoes sort on the tips?
How to get rid of neck fat?
What are the tricks that huck plays on jim?
How to read literature like a professor?
Tips on how to get rid of cockroaches?
How to register for covid vaccine in texas?
What is the meaning of sacred heart?
how to find peak in excel no helper columns
how much does pearl harbor imf helper make plastic
How to make a cake?
How to tie a headscarf?
How long to cook brats on grill?
What mm mean?
What are fava beans?
How to make a beer poster?
What is medicare wages and tips on w2?
How to crack your back?
How to have a healthy gut?
What does an oil catch can do?
What are some tricks to learn java quickly?
What does ttyl mean in text?
What teams are still in the playoffs?
What does corpus christi mean?
How long to get into ketosis?
What does the check mark mean on facebook messenger?
How to dye tassel tips?
Tips on how to outreach at a job fair?
What the number 7 meaning?
How to start training a dog for tricks?
How does the irs know if you made tips?
How to make blade in little alchemy 2?
How to watch the super bowl 2022 for free?
What is the meaning of stampede in hindi?
What happens if 2 players in hat tricks in 1 game?
What were some of harry houdinis magic tricks?
How long does it take an apple tree to grow?
How to sell tips at elimination dinner?
How to write a case study?
What are the best states to retire in financially?
Share this article
Related Posts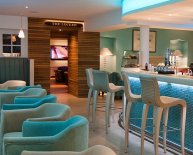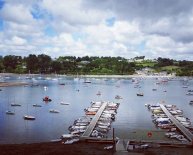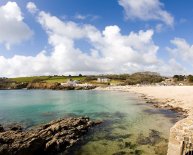 Search in blog