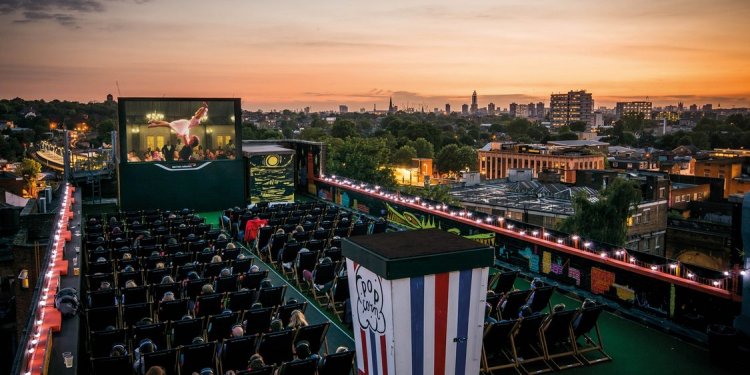 Cinema listings Falmouth UK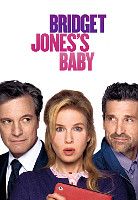 Thu 10 Nov
Directed by: Denis Villeneuve
Cast: Amy Adams, Jeremy Renner, Forest Whitaker, Michael Stuhlbarg, Tzi Ma, Mark O'Brien
When 12 granite pod-like spaceships land on Earth, linguistic expert Dr Louise Banks (Adams) is recruited to try to communicate with their owners. Powerful, intelligent and profound sci-fi, with assured direction, impressive but restrained effects and anchored by a mesmerising performance from Adams as the brave, vulnerable and fallible central character.
Thu 10 Nov
Directed by: Sharon Maguire
Cast: Renée Zellweger, Colin Firth, Patrick Dempsey
Bridget (Zellweger) is back, and pregnant, either by handsome American Jack (Dempsey) or Mark (Firth), the ex she never got over. Cue babymaking shenanigans. Bridget's fretting about being a 'spinster' comes across as self-hatred, and the men don't deserve the poor treatment she gives them. Not cute, not charming; just awful.
Directed by: Scott Derrickson
Steve Ditko, Thomas Dean Donnelly, Joshua Oppenheimer, Jon Spaihts
Cast: Benedict Cumberbatch, Tilda Swinton, Chiwetel Ejiofor, Rachel McAdams
When brilliant but arrogant neurosurgeon Stephen Strange (Cumberbatch) gets his hands mangled in a car crash, he visits Kathmandu to be reborn under the mystic tutelage of the Ancient One (Swinton). A blast: fresh performances from Cumberbatch and Swinton power a dynamic script with well-measured puns and even a little wistful poetry.
Directed by: Tate Taylor
Cast: Emily Blunt, Haley Bennett, Justin Theroux
Rachel (Blunt) spies on people from her commute to work, including ice queen Megan (Bennett) and her neighbour Anna (Ferguson). Then Megan disappears. Glossy but strangely unsuspenseful thriller which sticks too close to the book to be unpredictable, but there are refreshingly many decent roles for women, and Blunt is raw and committed as the unglamorous, alcoholic heroine.
Tue 8 Nov
Directed by: Ken Loach
Cast: Dave Johns, Hayley Squires
Newly widowed Newcastle joiner Daniel (Johns) has worked all his life, but when his doctor tells him that his heart condition means he can't work, the welfare system disagrees. Familiar territory for Loach and screenwriter Laverty but despite unapologetic heartstring-tugging, the subject – the system's intrinsic cruelty and unfairness – is sadly more relevant than ever.
Directed by: Edward Zwick
Cast: Tom Cruise, Cobie Smulders, Robert Knepper
Just when Jack Reacher (Cruise) decides to invite badass friend and fellow crimebuster Susan Turner (Smulders) on a date, he learns that she's been arrested and charged with espionage. Time to get reachin'! Comfortably familiar, old-fashioned entertainment with kick-ass women characters who aren't just there to make Cruise look good, although he does anyway.
Wed 9 Nov
2016
US/Australia/UK/New Zealand
132 min
12A
Directed by: Derek Cianfrance
Cast: Michael Fassbender, Alicia Vikander, Rachel Weisz, Bryan Brown, Jack Thompson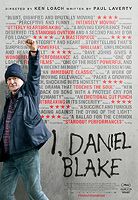 Tom (Fassbender) is a repressed former soldier working as a lighthouse keeper in post-WWI Australia; one day he and his wife Isabel (Vikander) find a live baby and dead man in a rowboat. Weighty stuff, but the laboriously worthy screenplay and overwrought direction make it disappointingly conventional and mawkish where it should be moving.
Cast: Jonathan Pryce, Lea Salonga, Simon Bowman
The sell-out 25th anniversary gala performance of the global stage sensation.
Directed by: Margy Kinmonth
Margy Kinmonth
Cast: Eleanor Tomlinson, Matthew Macfadyen, Tom Hollander
Documentary about the artists of the Russian avant garde and their work.
Directed by: Bill Clark
Cast: Joanne Froggatt, Tom Riley, Ellie Copping, Michele Dotrice, Phoebe Nicholls
Tom (Riley) falls ill with what his wife Nicola (Froggatt) thinks is food poisoning, but he is belatedly diagnosed with multiple organ failure and sepsis, necessitating multiple amputations. A gruelling dramatisation of true events, relentlessly grim, it's restrained, thoughtful and well-acted but that doesn't stop it being hard to endure.
Directed by: Roger Spottiswoode
Cast: Luke Treadaway, Ruta Gedmintas, Joanne Froggatt, Anthony Head
James (Treadaway) is a homeless heroin addict who gets onto a support programme, which offers him a flat on condition he stick to the rules. Enter the titular cat, which forces James to care for something else. Based on a true story; Treadaway is very watchable, and Bob the cat is (largely) played by himself. Gritty and heartwarming.
Directed by: Mike Mitchell
Cast: Anna Kendrick, Justin Timberlake, Zooey Deschanel, Russell Brand, James Corden, Gwen Stefani
Trolls are cute creatures who love EDM and warm hugs, but they're preyed on by Bergens, toothy monsters who think eating Trolls will bring happiness. Hyperactive buddy movie with dazzling visuals and lots of ditzy fun, but not as fresh or original as some of the competition.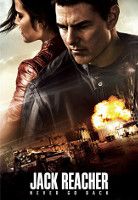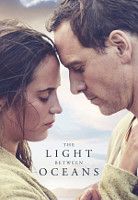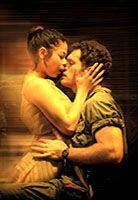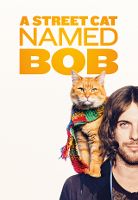 Share this article
Related Posts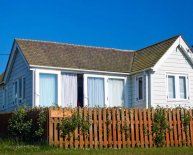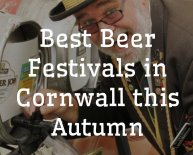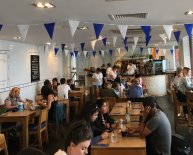 Search in blog