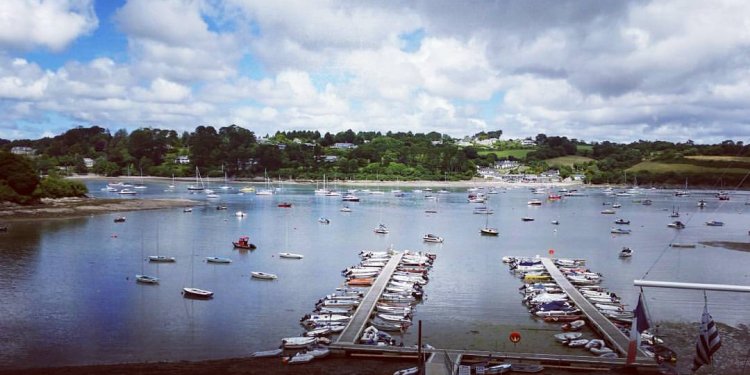 Ferryboat Inn Falmouth Cornwall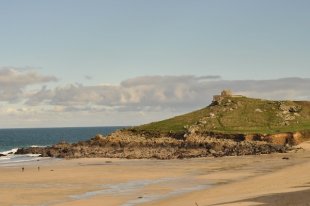 The Seasalt team reveal their favourite seaside hangouts in our top Cornish beaches.
St Ives, Cornwall
Seasalt Director Leigh Chadwick chose this as his best beach because... "My favourite beach is Porthmeor, because it's where we spent lots of time when we holidayed in Cornwall before we moved down."
Best bits: classic surf and sand, close to Tate St Ives and backed by the historic Porthmeor studios and a great beach café.
Info: car parking, café, loos, lifeguards, blue flag awarded, no dogs.
St Martin's, Isles of Scilly
The Scilly Isles have so many fabulous beaches, choosing just one might seem like a tough call. But Anna from our St Mary's shop didn't hesitate in naming Great Bay as the clear winner... "Because of what it doesn't have - just one long stretch of white sand and turquoise sea and barely ever anyone else on it. Less is more, perfect!"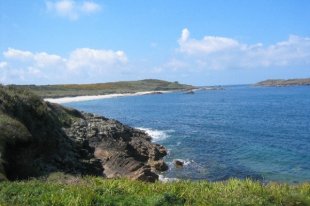 Best bits: the sand, the silence, the colour of the water, Great Bay is also listed in the Rough Guide's top ten beaches in England..
Info: there is virtually nothing here except sea and sand - no cars, no loos, certainly no lifeguards. Dogs are allowed.
Lizard, Cornwall
This most southerly National Trust beach was chosen by our Penzance shop. They say: "The serpentine cliffs are so dramatic. It can get quite busy on at Kynance Cove on a hot day but we hang out on the grassy cliff top behind the beach which gives a great view and no sand in the sarnies..."
Best bits: fabulous cliffs contrasting with the golden sand.
Info: a National Trust car park and loos, café on the beach. No dogs.
Padstow, Cornwall
Our Padstow shop had no hesitation in nominating Harlyn Bay as their top beach. Nicky says: "It is a fantastic stretch of sand. At low tide there is just so much space. It's a great place to watch the surfers and read a book when I'm not in the shop!"
Best bits: wide open space for frisbee, great rock pools and surf watching.
Info: car park and café, lifeguards and dog friendly.
For the team at St Ives the nearby café makes the grade in their choice of beach: "Most of us walk past this beach everyday on our way into work. It is a classic sandy stretch and the sea is always so clear, not to mention to fab beach bar that is a must at the end of the day."
Best bits: large sandy beach, bar serving good food on a perfect beach terrace.
Info: car parking, loos, café, blue flag award, lifeguards, no dogs.
Near Fowey, Cornwall
A twenty minute walk from the nearest car park will bring you to the beach chosen by our Fowey shop. Secluded and quiet. Polridmouth (pronounced Prid-mouth) appeals to those who like to be far from the madding crowds. James says: "After a really busy week, the beach is a good way of switching off. The walk to the cove is very pretty, past a long house and lily pond. There are never many people down there."
Best bits: remote, quiet, lovely walk to the beach.
Info: parking at Menabilly, no loos or facilities, dog friendly.
Fowey, Cornwall
Lantic Bay brings back childhood memories for Celia from our Truro shop: "I grew up in Fowey. We would all pile into Dad's sailing dinghy and potter round the coast to Lantic Bay. It's a pretty remote beach to walk to so sailing was always a good option unless the weather turned.
Best bits: isolated, south facing, shingle. Popular for boats to moor up as it's a long walk via the coast path with lots of steep steps.
Info: National Trust car park at Polruan, no loos or facilities, dog friendly.
Near Falmouth, Cornwall
Chosen by our Falmouth shop. The Helford Passage has lots going for it: "There is something really special about all the hidden creeks and tiny coves. You can hire a boat outside The Ferry Boat Inn and take a trip up the river - it's a really lovely way to spend a leisurely afternoon.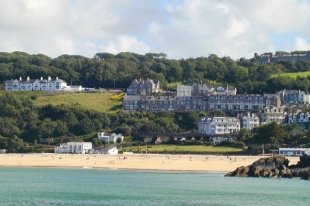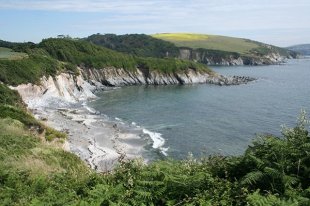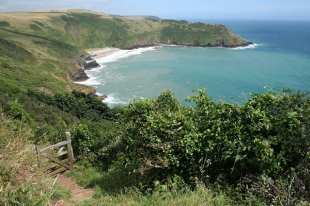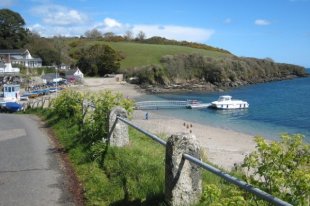 See also:
Share this article
Related Posts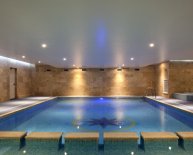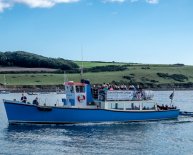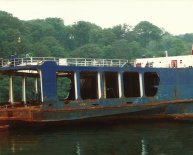 Search in blog